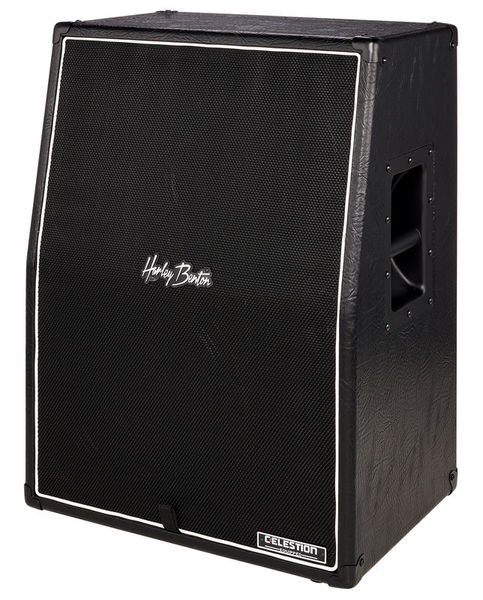 All good things come in pairs. Made of 16 mm-thick plywood, this guitar cabinet is loaded with two vertically arranged 12" Celestion Vintage 30 speakers, making it an ideal partner for guitar players with a keen sense for taste and quality. Pairing an immaculately fitted black Tolex with white edging, this cab exudes plenty of vintage flair. But you'll also love what's inside: two speakers delivering 120 Watts. This versatile cab is waiting to be put through its paces in almost any genre. Here's the good news for guitar players who travel a lot: large recessed handles on the sides of the casing make it easy to move around.
---
---
---
Specifications
Equipped with: 2 x 12" Celestion Vintage 30
Power rating: 120 W
Impedance: 8 Ohm
Housing made of 16 mm poplar plywood
Made with black Tolex
Decorative strips
Dimensions (W x H x D): 49.5 x 65.8 x 35.5 - 29.5 cm
Weight: 24 kg
Customer reviews
"It's almost the same cost as getting a pair of V30s already, so it's an excellent value already."

- nfotis / Review by thomann.de
"This is exactly what I needed. A killer sounding cab with legit speakers for an incredibly affordable price. Super happy with this purchase."

- Preston S / Review by thomann.de
"The Celestion Vintage speakers really give it something extra … it is definitely a bang for your buck."

- Nullifer / Review by thomann.de
Harley Benton Frequently Asked Questions
Want to find out more about Harley Benton? Here are the most frequently asked questions.