New
PA-250 Power Attenuator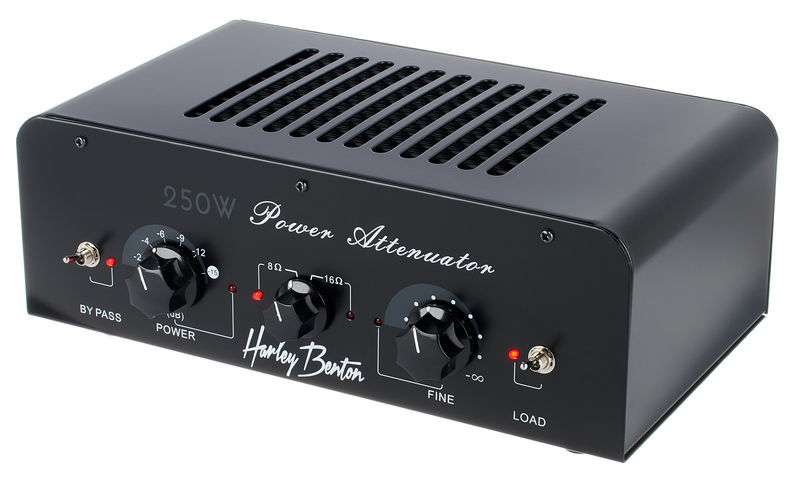 Harness the delicious tones of tube amps while keeping volume manageable with the GA-250 Power Attenuator. You know the situation: the tubes on your old amp are glowing, you're getting the singing sustain, sweet crunch and thrilling dynamics! But your cranked amp is uselessly loud for playing at home, rehearsing or smaller gigs. Enter the GA-250: Complete control over your amp's volume, with impressive routing options and affordable price point to boot. With features you'd expect of an expensive rackmount attenuator rolled into a compact, accessible package, this is essential gear for owners of tube amps.
Check price at Thomann
In stock
---
FAQ
Got any questions regarding buying and shipping Harley Benton products?
Visit our FAQ
Specifications
play your tube-amp at high output level for optimal performance but at reduced volume
can be used as dummy load
useful tool for rehearsal
live performance and direct recording without compromising the original character and feel of the amplifier
6 steps of power reduction
?Fine? adjustment control for the -15dB option
input wattage up to 250 watts
LED with overload function
onboard silent fan cooling
8/16 Ohms option
speaker out
line output with adjustable level control
low impedance XLR DI out. Works without power supply
but the aux power option can be used in order to make the fan and light run stable
regardless of the power from the amp. Dimensions 235 x 178 x 88 mm
weight 2
67 kg
Harley Benton Frequently Asked Questions
Want to find out more about Harley Benton? Here are the most frequently asked questions.